Run in Sheds for Horses or Livestock
Whether you're raising horses, donkeys, goats, or other livestock, providing a secure and comfortable shelter is essential for happy and healthy animals. Pasture animals often face unique challenges when harsh weather strikes. That's why providing a quality run in shed where they can escape hot sun, sudden rain showers, or cold wind is a great way to keep your animals happy.
At New Holland Supply, we specialize in top-quality horse run in shed kits that are easy to build and can be shipped throughout PA, NJ, DE, and MD. Plus, our expert staff is always on hand to help you customize your run in shed to meet your needs.
Contact us today to order direct from New Holland Supply!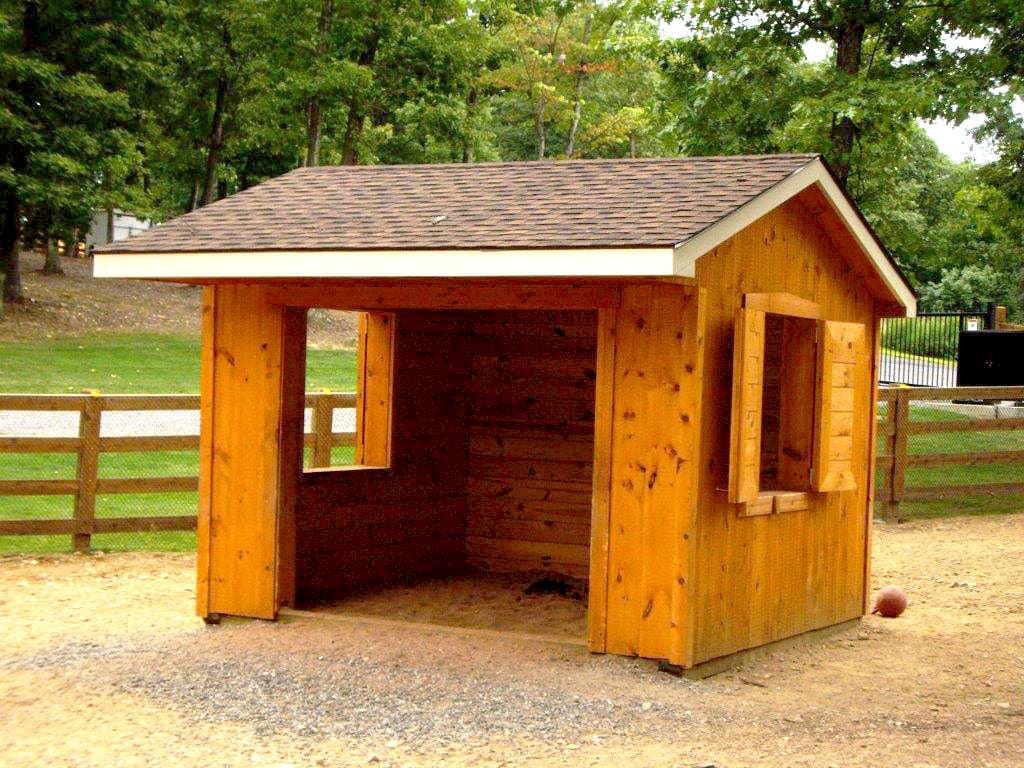 Versatile Loafing Sheds and Run In Shelters
Horse run-in sheds, also known as loafing sheds or run-in shelters, are more than just mere structures. They are essential sanctuaries for your beloved animals to seek shelter and protection from extreme weather conditions.
Whether you need a loafing shed or a run-in shelter, New Holland Supply is your ultimate solution. Our high-quality run-in shed kits are specially designed to provide ample space for your horses and livestock to move in and out freely, while also creating a comfortable and safe environment for them to rest.
What's more, we understand that every farm has different needs, and that's why we offer customizable options for our run-in shed kits. Whether you want partitions, stalls, or even a tack room, we've got you covered.
Choose New Holland Supply for your run-in shed kit needs and rest assured that your animals will have a comfortable and safe space to seek shelter whenever they need it. Contact us today to learn more about our products and services!
Standard Features Include:
3 ft Front Overhang
12″ Back Overhang
Engineered Trusses
Steel Roofs & Trim
4:12 Pitch
Tow Hook on All Four Sides
Wood Soffit
T&G Barn Siding
2x8x48″ T&G Yellow Pine Kickboards
Options:
Shingles
Insulation Under Metal
Cupolas
Windows
Upgrade to Shedrow or Storage Shed
And so much more!
Run in Shed Kits Shipped to PA, NJ, DE, MD, and CT
Our horse run in shed kits are built by Amish craftsmen in Lancaster County, PA and can be delivered right to your door in Pennsylvania, New Jersey, Delaware, or Maryland.
Your kit will contain everything you need to build a portable run in shelter for horses, goats, or other livestock. That means you can move your structure if your needs change or you want to add another horse run in shed or loafing shed later.
Kit Specifications:
Crafted from pressure-treated lumber
Choose wood or metal sides, with metal, moisture-resistant roofs
Comes with trusses with overhangs;
Choose optional 2 x 8 tongue-and-groove kickboards
Ask about tow hooks if you think you'll want to relocate your structure later
Create a layout you prefer, either open or half-open with an enclosed stall on one end
Select from a variety of optional accessories: bucket holders, hay racks, chew guards, and even grilles with feed holes.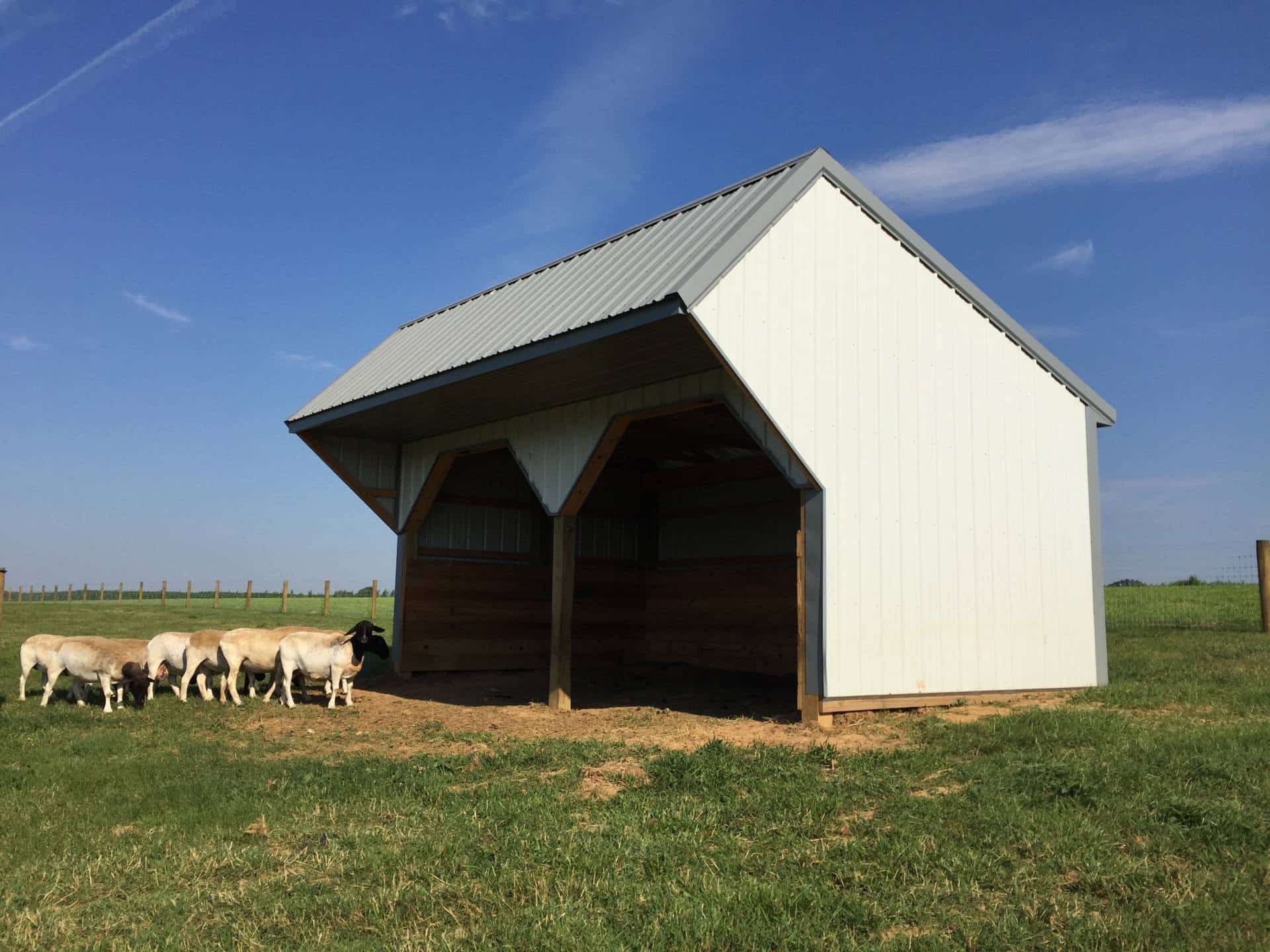 Order Your Custom Run in Shelter for Horses or Livestock
Ready to build a custom run in shelter for horses or other livestock? We make it easy to get the horse run in shed you need quickly with our convenient, all-in-one run in shed kits. Still have questions? Our friendly, knowledgeable staff is always here to help. Contact us to get started!