Obtain Rugged Metal Snow Guard Protection For Your Standing Seam Roof
Act Now to Safeguard Your Home with a Metal Roof Snow Stop
You probably already know New Holland Supply, LLC offers exceptionally high-quality standing seam metal roofing materials. Yet did you realize, we also carry the in-demand Snow Defender Series 4500 and 6500? Learning more about these useful products could help you protect your real estate investment if you reside in a location which experiences snow and ice during winter months.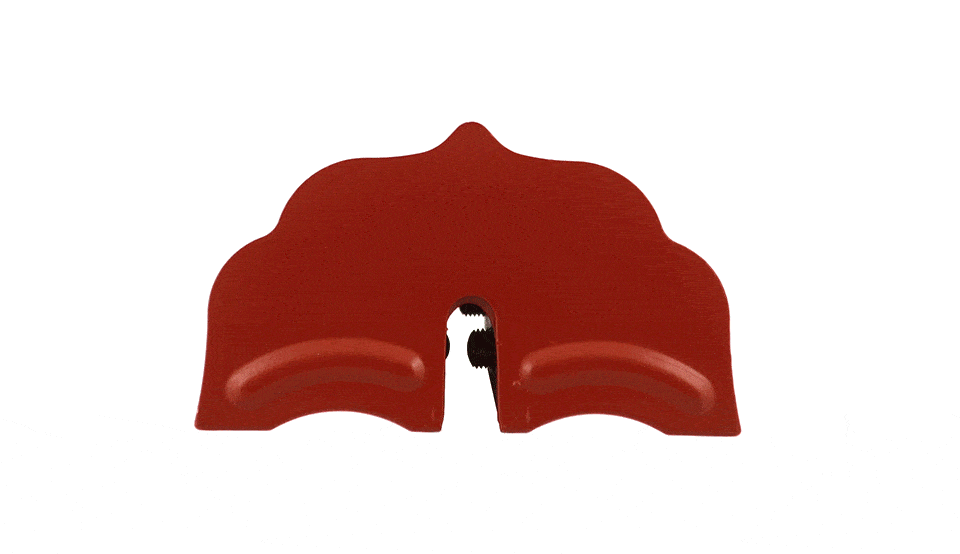 Snow Retention Systems for Metal Roofing
Do you have a sloped metal roof that gets jammed up with ice or snow in the winter months? If so, then a Snow Defender snow guard is what you need. Our metal roof snow guards are used for preventing dangerous sheets of snow and ice from sliding off of sloped metal roofs causing injury or property damage. They are an efficient, cost-effective solution allowing snow to melt completely or allow only small amounts of ice to drop off at one time protecting from injury, damage to property or ruining your gutters. Snow guards can be easily installed on new or older metal roofs.
Snow Defender Series
At New Holland Supply, we offer two different types of metal roof snow guards. The Snow Defender 4500 Series can be installed on a regular metal roof and the Snow Defender 6500 Series are for standing seam metal roofs. All of our snow guards are stainless steel, powder coated to match our metal roofing, but may also be custom-painted in 30 different colors. Our premium snow guards are stocked and ready for delivery.
Tough Snow Guards For Metal Roofs
Today in many communities, real estate owners have become keenly aware of the dangers posed by ice and encrusted snow accumulating along the edges of rooftops. While these "ice dams" won't usually pose a problem in standing seam metal roofs engineered to discard heavy snow easily, owners of these roofs still don't want snow and ice cascading downwards suddenly in unmanageable chunks. Snow guards for standing seam metal roofs seek to prevent melting ice from leaving a rooftop too quickly during a thaw. (In a sense, they address problems caused by snow falling from the roof too rapidly.)
Problems Caused by Falling Snow
Large clumps of falling snow create inconvenience for people standing or walking beneath a sloping standing seam metal roof. Heavy accumulations slipping onto the ground suddenly from an overhanging barn roof sometimes frighten horses and other livestock. These deposits landing around the perimeter of residential properties or offices may break patio furniture or damage landscaping. They necessitate extensive cleanup and snow removal efforts. By encouraging snow to melt on the roof during a thaw instead and flow into the rooftop gutter system, you'll help create a more pleasant living environment.
Why Customers Prefer Our Snow Guards
Customers prefer our outstanding Snow Defender Series 4500 and 6500 snow guards. Just consider a few reasons to invest in these superbly crafted products for your metal roofing:
We offer well engineered, stylish designs;
You can install both the 4500 and the 6500 easily without caulk;
Select a color fitting your roof and trim;
These products use high-grade stainless steel;
Your snow guards won't stain or fade;
We sell sturdy brands manufactured in the USA!
One Important Snow Defender Series Benefit
If you dislike the prospect of repeatedly clearing fallen snow and ice away from walkways, drives, and patios around the perimeter of your barns and buildings, you should consider investing in our attractive metal roof snow guards. New Holland Supply proudly carries the outstanding Snow Defender Series! These products offer the advantage of easy maintenance. Simple to install, they won't detract from the charming appearance of your premises. You'll notice how rooftop snow guards lighten your snow removal challenges during harsh winter conditions.
Secure Better Foundation Waterproofing Protection Too
Encouraging melting snow and ice to flow into rooftop gutters during a thaw and not seep into the ground around your building offers another important benefit. Runoff entering your building's correctly positioned downspouts won't penetrate around the foundation. The development of saturated, waterlogged conditions adjoining concrete slabs may ultimately contribute to long-term structural problems. In this respect, snow guards for standing seam metal roofs supply a useful waterproofing tool. Employ them to help protect your investment in your pole barn or attractive metal building!
Use Snow Guards For Metal Roofs
Have you ordered metal roof snow guards for you or your customers? These durable products help protect against problems caused by chunks of falling snow and ice. During a thaw, they help give ice and snow a better chance to melt before slipping off the roof. Consider installing the Snow Defender Series 4500 or 6500 in order to encourage better ice melting on your rooftop during thaws. Enjoy the convenience offered by low maintenance rooftop ice and snow removal. Use these tools to help ensure you obtain the best possible useful lifespan from your building's foundation.
Contact Us for Premium Roof Snow Guards Today
We'd love to answer any questions you have concerning the fashionable Snow Defender Series 4500 and 6500. These items attract considerable interest in locations subject to winter snowfalls. Consider installing your rooftop snow and ice removal system soon! Contact us today.