Beautiful & Functional Interior Barn Doors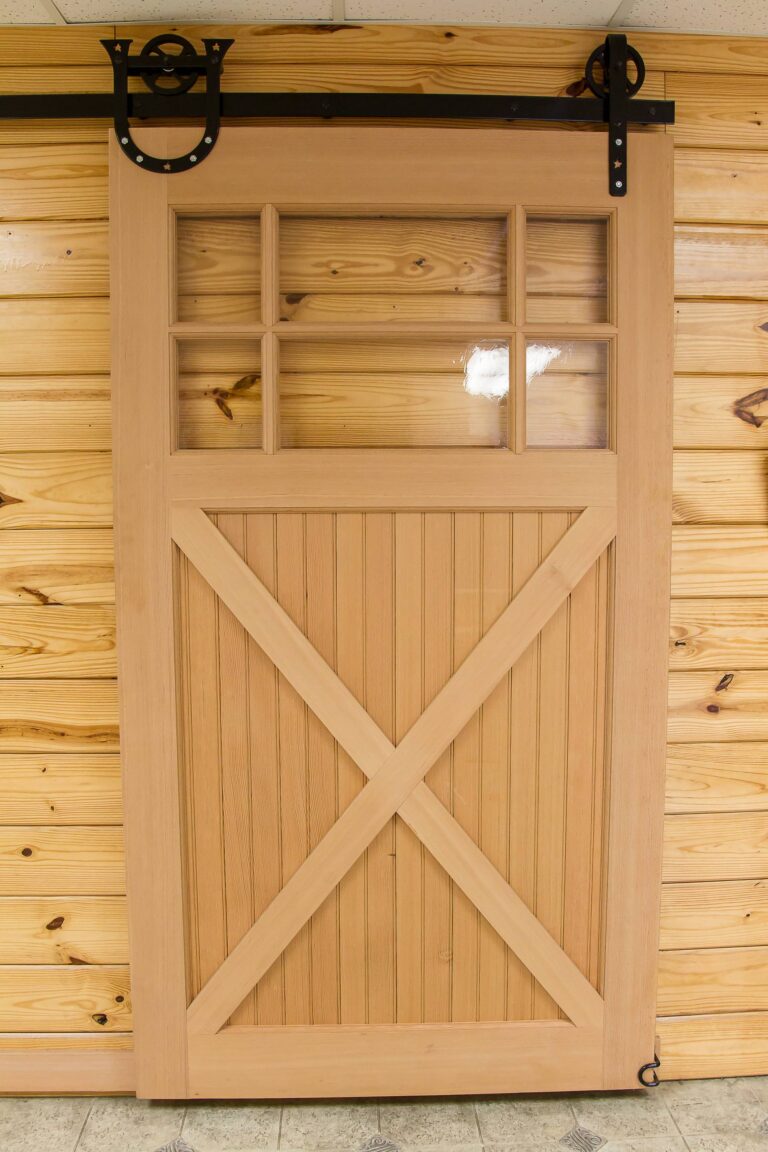 Sliding barn doors are not only used for barns. Interior sliding barn doors are a recent indoor design trend that's taking the world by storm. With their ability to add rustic charm, incredible warmth, and lively texture to any space, it's easy to see why more and more homeowners just like you are switching their old traditional swinging doors with these beautiful yet highly functional design centerpieces.
At New Holland Supply, our expert craftsmen have been producing premium quality interior barn doors for years. With old world craftsmanship, state-of-the-art technology, an eye for detail, and a commitment to excellence that's second to none, our custom interior barn doors are designed to your specifications. Our flat track hardware makes for a beautiful timeless design.
Whether you're here to find inspiration or discover a material supply company with the perfect sliding interior doors for your new home, you can rest assured you've come to the right place!
Add Coziness to Your Bedroom with Custom Interior Sliding Barn Doors
When you envision a sliding barn door in your home, the bedroom is the perfect place for this charming, romantic feature.
From whitewashed dual sliders to distinguish your bedroom from your master bath, an X-planked single door with rustic barn hardware to hide your closet, or a unique horizontal planked sliding barn door to add a sense of modern flair to the entrance to your boudoir, our sliding interior barn doors are sure to please.
Indoor Barn Doors: A Great Option for Social Areas
Custom barn doors for the interior of your home also work great for living rooms and other social areas. There are a lot of interesting ways to incorporate these rustic, handcrafted doors into the most used rooms of your home.
From floor to ceiling dual-sliding doors to hide your bookcases to mini sliding barn doors to add a neat design element to your living room and hide your large TV, the possibilities are truly endless!
Not sure if sliding interior barn doors are right for your living space? Think they're too rustic for your home and design sensibilities?
Our custom sliding barn doors can be crafted in endless ways to provide your home with a unique design centerpiece you and your family is sure to love. You can also paint them any color you like or have it embedded with glass for a truly one-of-a-kind look. Plus, they can serve as wonderful backdrops for your favorite works of art!
Elevate Your Home's Interior with Our Home Barn Doors
Interior sliding barn doors are fantastic for separating small spaces from larger spaces. This makes them an ideal option for home offices as well.
Whether you like privacy and the rustic look or want to follow a more traditional theme with glass panels similar to French doors, we can create the perfect sliding interior barn doors for your office space. Offices don't have to be boring. Give us a call to spruce up your oh so important workspace today!
Sliding Barn Doors for Kitchens and Pantries
Kitchens are another popular spot for sliding barn doors. Due to their inherent rustic beauty and charm, they provide the perfect finishing touch for any kitchen.
Whether you're going for a classic French country look with cross-framed boards and iron barn hardware, or you simply want to maximize space and add a uniquely inspired transition from your dining room to your kitchen, one of our custom sliding barn door designs is sure to be exactly what you're looking for.
Styles of Interior Sliding Barn Doors
At New Holland Supply, we create custom sliding barn doors to complement any home and interior. Some of our many styles include: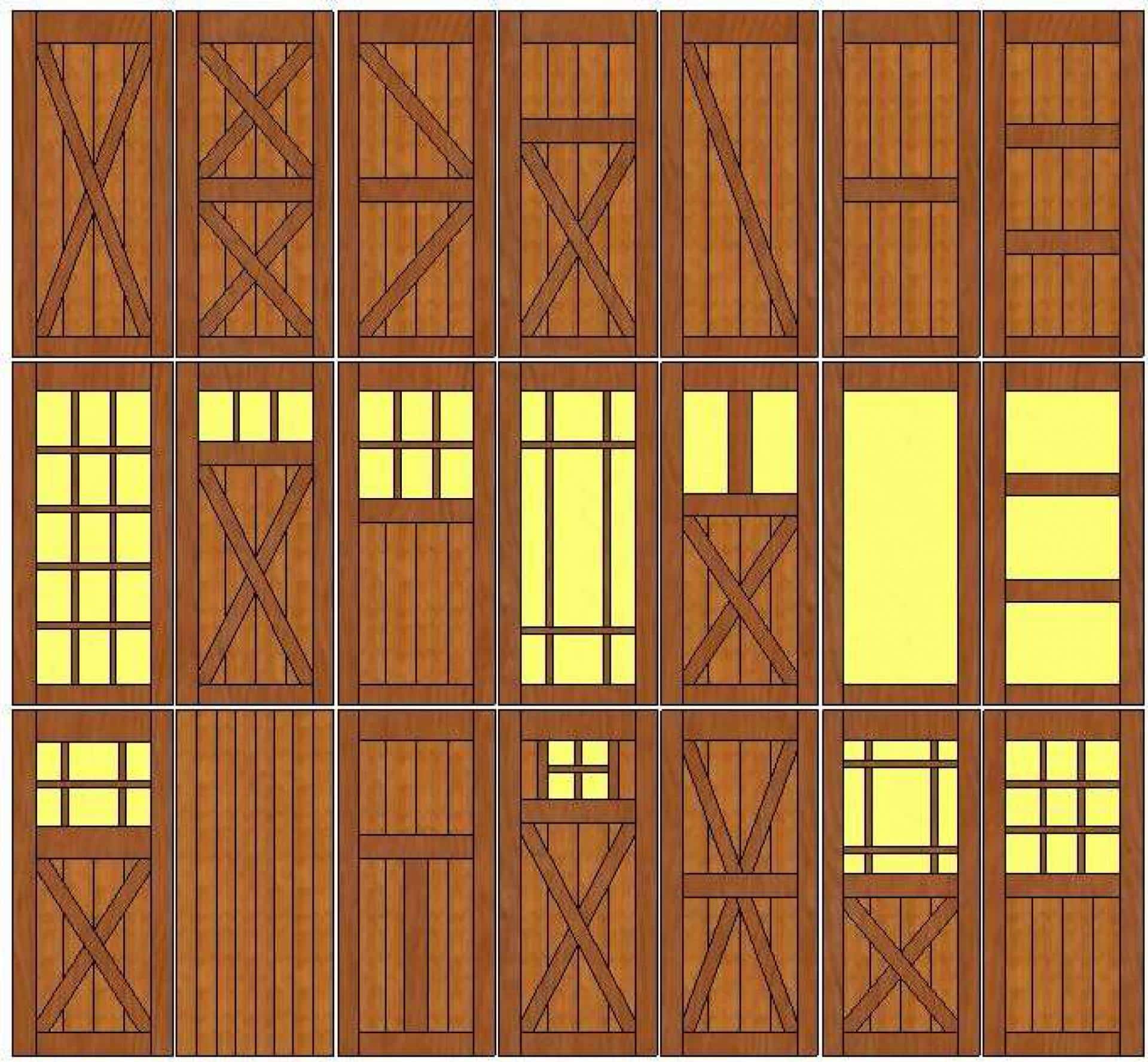 Vertical Plank
Horizontal Plank
Bottom X
X Brace
Cross Brace
Eyebrow Arch
Double Z and more!
We also offer several glass options for our handcrafted doors, such as:
Bubble
Etched
Acid Etched
Antique
Aquatex
Rain
Florentine
Tempered
Low-E
Whatever your style and needs, our sliding interior barn doors are sure to please! We're the nation's leading material supply company. Contact us at 717-354-4794 for the perfect sliding interior barn door for your home today!