The Ultimate Guide to Pole Barn Ceiling Insulation
Versatile and cost-effective, pole barn kits are easy to build and can be made to fulfill a variety of roles from agricultural storage to backyard workshops.
Like any investment, you want to ensure you get the most out of it. Properly choosing and installing the right pole barn ceiling insulation will ensure you can enjoy your space comfortably year-round!
In today's blog, our longstanding pole barn builders walk you through the important questions like how to insulate a pole barn ceiling, what your personal best pole building insulation material options may be and where you can find additional assistance for installation. Keep reading to learn all this and more – or contact New Holland Supply today for additional information!
How To Insulate a Pole Barn Ceiling
When installing pole barn ceiling insulation, batts and blankets are typically placed between the top or bottom cord of the truss, but loose-fill insulation is sometimes preferred in less conventional spaces with many hard-to-reach corners and crevices. Both options typically make use of fiberglass pole building insulation, which is sometimes covered with a vinyl facing.
Depending on your unique situation, one or even a combination of these two pole barn insulation options can solve the question of how to insulate a pole barn ceiling.
Batts and Blankets
If you're wondering how to insulate a pole barn ceiling the most common way, you'll want to consider using batts and blankets.
These are pads of varying thickness often made of fiberglass, mineral wool, or cotton that can be laid in between the top or bottom cords of the truss to form a thermal barrier. This allows the internal temperature of a structure to be more easily maintained!
Discover what is a pole barn and their advantages here.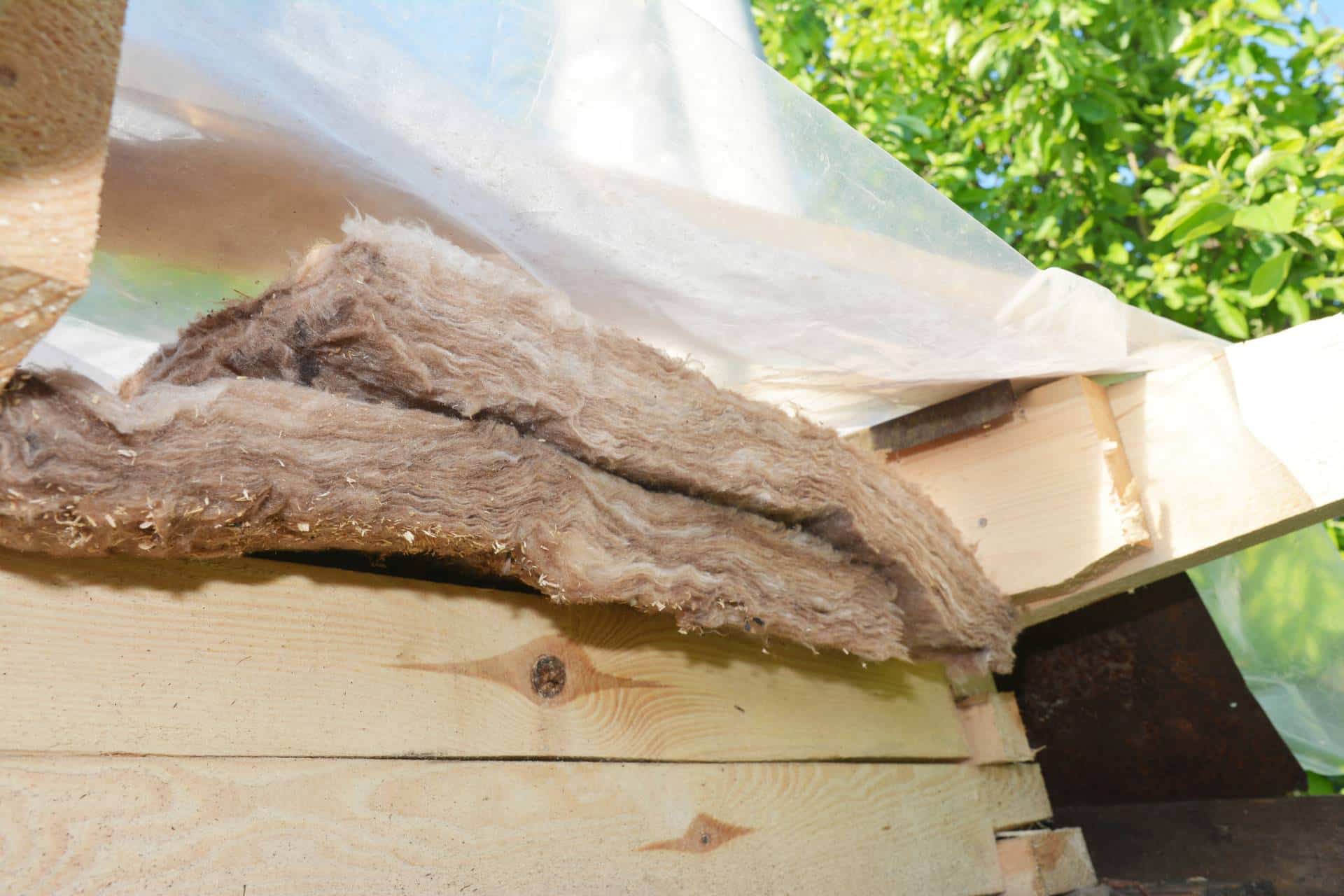 Loose-Fill
Loose-fill insulation, also known as blow-in insulation, is another popular choice that often comes up when discussing how to insulate a pole barn ceiling.
This method requires the use of an insulation blower, a specialized tool that allows users to lay either fiberglass or cellulose-based insulation in hard-to-reach areas. Small gaps and exposed boards can easily allow heat to escape. Loose-fill insulation can be a great way of ensuring that your pole barn ceiling insulation is as reliable as it can possibly be!
Learn more about how to build a pole barn garage with proper insulation here.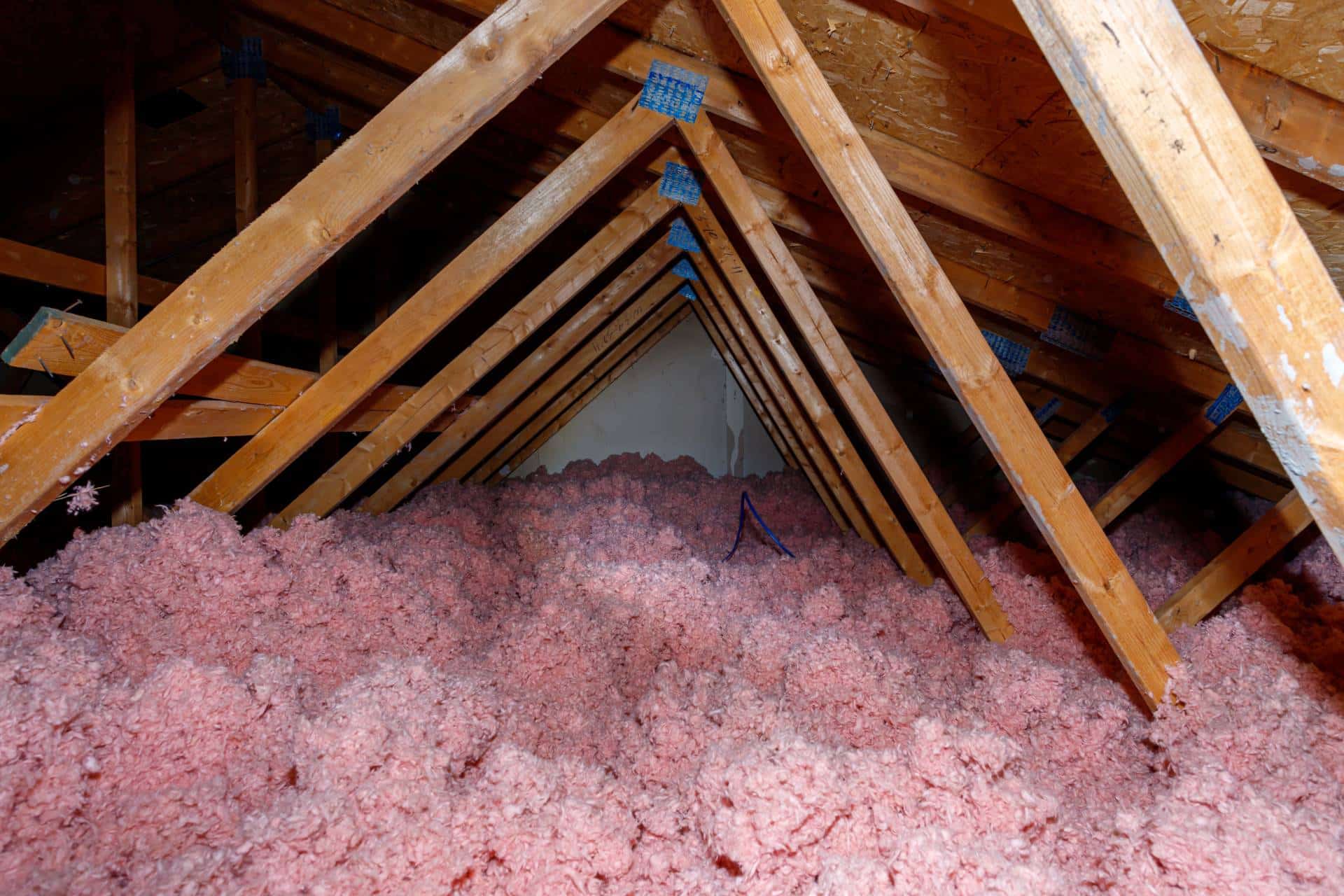 What Is the Best Insulation for A Pole Barn Ceiling?
There are plenty of different pole barn insulation options available to builders. Before making a decision, it's best to consider the specific construction of your building.
Things like truss spacing, wall and ceiling finishing, and even regional climate all factor into how to insulate a pole barn ceiling optimally. Pole building insulation can be tricky but making these important decisions can help save on heating costs in the long run.
Batt Insulation: In cases of ceiling trusses with two-foot spacing, batt fiberglass insulation is likely preferable and can easily be slotted between the top and bottom truss cords.
Vinyl Faced Insulation: While vinyl siding is most commonly associated with home exteriors, insulation with vinyl facing is considered by some to be the best insulation for pole barn ceilings. Wide vinyl-faced insulation is preferable to fill the four-foot spacing sometimes seen in pole barn ceiling trusses. Additionally, if the ceiling won't be finished with metal, drywall, or wood, then vinyl would make for a savvy choice for your pole building insulation.
The Importance of Proper Pole Barn Insulation Options
When it comes to deciding on pole barn insulation options, cost and comfort should be top priorities.
If a building is intended to be used as a rec room, a man cave, a commercial structure, garage or storage area, employees, customers, and even friends won't want to spend time in it if the temperature can't easily be regulated. As a result, proper pole barn ceiling insulation is extremely important and can make a huge difference in terms of the utility and functionality of a structure.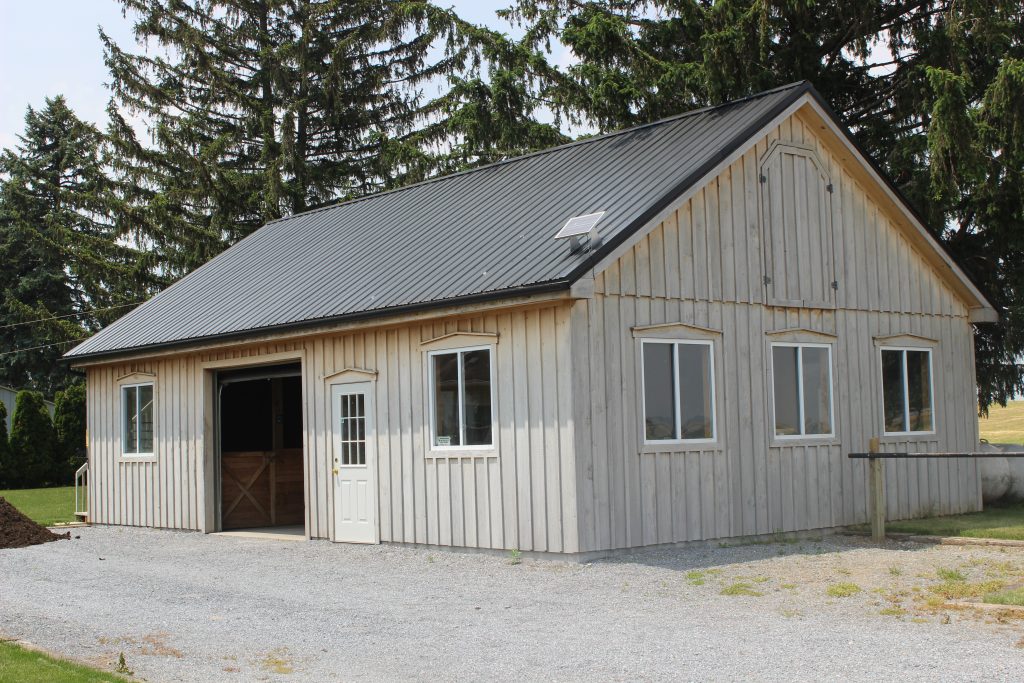 Here are just a few benefits of using the best insulation for your pole barn ceiling:
Efficient temperature control
Allows for year-round use
Helps to manage heating costs
Prevent potential damage caused by cold weather
Let New Holland Supply help you plan and construct a pole building on your property! Discover gorgeous styles, accessories and designs when you browse our online gallery.
Shop Pole Barns for Sale from New Holland Supply
Pole barn kits are a perfect solution to those looking for more storage space, those in need of an area to securely store equipment, or even those hoping to add to or enhance a commercial or residential structure.
Easier, faster, and less expensive than traditional framing, pole barn kits from New Holland Supply can serve as a hassle-free way to upgrade your home or place of business! Whether you're looking to build from scratch or you're simply searching for the right pole barn ceiling insulation for your existing structure, we are happy to help!
Contact us today to get a quote, ask about your pole barn insulation options, and discuss what a new pole barn structure can do for you.