How to Design a Trendy Pole Barn Office in 2023
Building a pole barn office is an imaginative way to work from home while also minimizing the distractions from sharing space with the family. Home offices are on the rise, with millions of Americans working remotely. There are more opportunities than ever to design your custom office.
New Holland Supply has decades of experience in bringing pole barns with office spaces to life. This guide will walk you through the trendiest ideas in 2023 so that you can find your perfect pole barn office plan.
Read on to explore pole building office inspiration or contact us today for pole barn kit options.
Top Pole Barn Office Ideas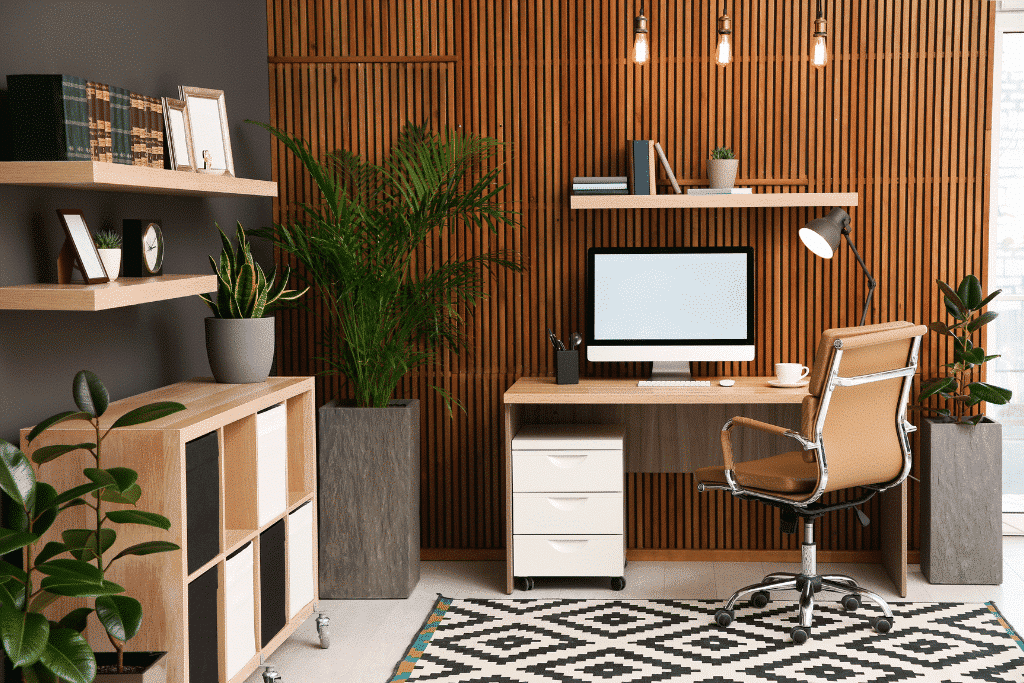 Your home office is your oasis—a calm, safe space to accomplish your most productive work. The right pole barn office ideas can transform your space from just a workstation into a home away from home.
Design your pole barn office building today with our favorite design ideas:
Productivity boosting color: Color psychology has proven that several shades can promote productivity and trigger different moods based on your personality. Olive green can evoke a sense of calm when paired with antique furniture and cream accents, while colors like navy blue are serene and energetic.
Striking rug: You can also make a powerful design statement with area rugs with various pattern ideas, from geometric shapes to woven designs. You can also pick a rug with vibrant or muted colors to contrast with your color scheme.
Classy accent wall: When you have limited space, an accent wall can provide contrast and give the illusion that you have a larger room when painted with colors like sage green or dusty blue. The right accent wall can also make an outstanding background for video calls.
Beyond your décor, you can build organization and convenience into your floor plan design to maximize your productivity.
Designing a Pole Barn Office Plan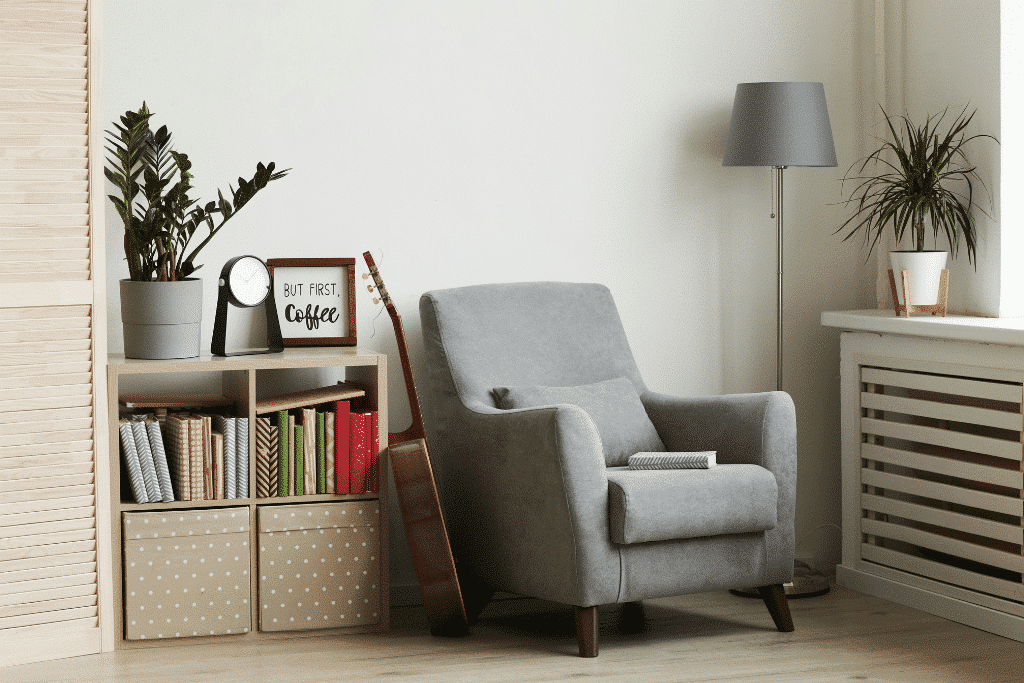 When you build a pole barn with office space, your morning commute involves only a few short steps from the breakfast table to the office. The right ideas can help you to balance function, flair, and productivity.
These are some of our best layout ideas for a pole building office:
Space-saving furniture: Many modern furniture companies offer innovative, space-saving office solutions, like a desk with an integrated filing cabinet or a table with a built-in charging station and storage drawers.
Cozy kitchenette: A quick snack or a cup of coffee can be the perfect pick-me-up at work. Instead of going back to your house every time you need to recharge, you can put a kitchenette with a coffee maker, mini fridge, and microwave in your pole barn office.
Book nook: A book nook is a perfect place to curl up with a good novel after a long day's hard work and decompress. You can put everything you need, from fuzzy blankets and pillows to a small reading chair and cozy lighting.
Standing desk: You may not have a commute, but it's important to stay active. A sit-stand desk can allow you the flexibility to get up and move while at work or sit when you're tired.
Pet bed: Invite Fluffy the cat or Fido the dog into your office space with a pet bed, so you can have cuddle breaks with your furry friend.
Find Your Dream Pole Building Office from New Holland Supply Today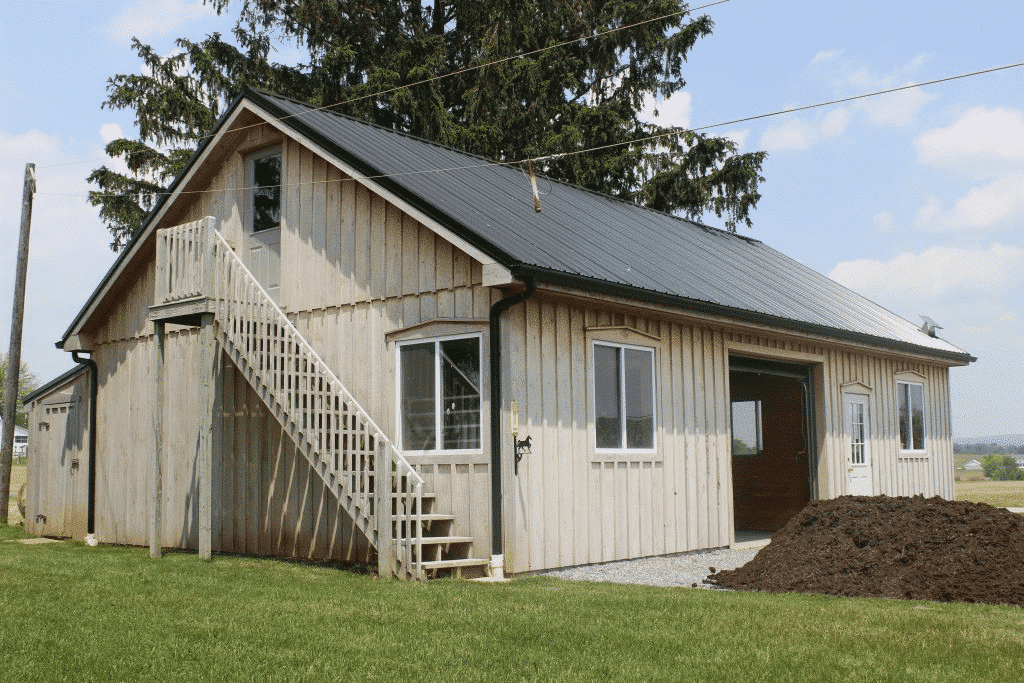 New Holland Supply has more than 24 years of experience providing building materials for everything from pole barn offices to garages, horse barns, and many other types of post-frame structures.
Our team provides all the supplies you need from top to bottom—roofing and siding, framing materials, wood siding, custom doors and windows, and much more. We pride ourselves on offering quality and price to our customers with the BEST hassle-free service available in the industry.
Ready to explore your options for a pole building office today? Our friendly sales team is standing by and ready to help you. Contact us online today to explore your ideas for pole barn office plans and we'll give you an accurate price estimate.