How Custom Doors Can Transform Your Home
Finding the right upgrades to improve the style of your home can be a challenge. At New Holland Supply, we don't think there is any better way than to add one of our custom sliding barn doors. While we normally design custom doors for our pole barns, we also make sliding doors for home interiors. Whether you are looking for new barn doors or something for your home, New Holland Supply has all the options you need.
Custom Sliding Barn Doors
Sliding barn doors have been increasing in popularity over the last few years, and with good reason. They add a level of character to your home that is simply unmatched by other interior doors. Customers love the rustic look that the doors add to their pantries, bathrooms, and even bedrooms. Need a little inspiration? Check out our gallery to find design ideas!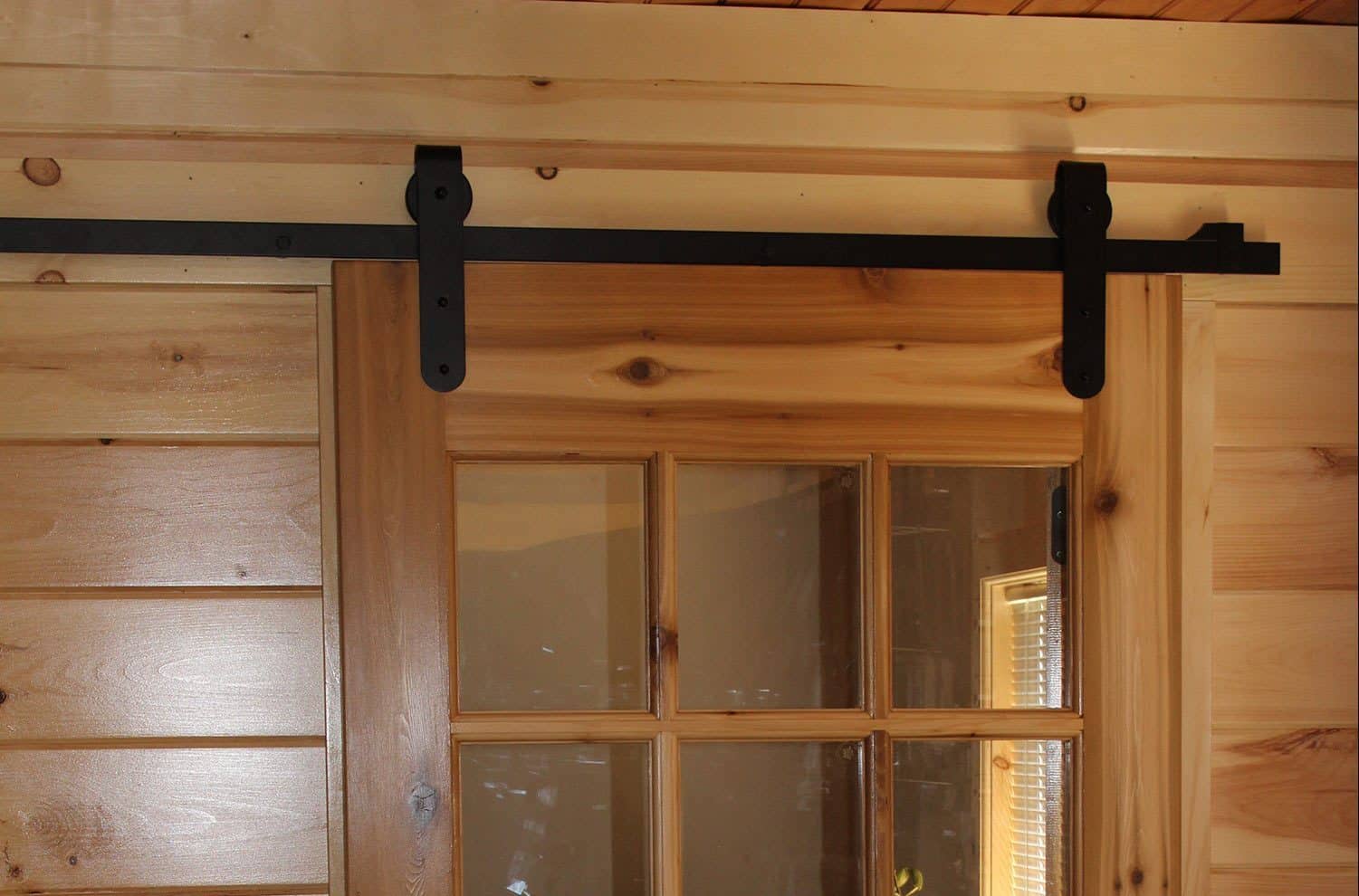 Types of Custom Doors
There is a wide variety of custom barn door styles to choose from. There are no right answers for choosing a specific style: it all depends on what works for you and your home! Our team will work with you to find the best door for your wants and needs. Listed below are some of the styles we offer:
Sliding Barn Doors – We believe that sliding barn doors are perfect for any home or barn! They're versatile and can be highly customized. Looking for square or arched tops? We do both! In addition, we have a wide selection of hinge and hardware finishes as well as different styles of glass. Our sliding doors provide a great combination of style and functionality, which is a big reason why they are our most popular option for barns and homes alike!
Horse Stall Doors – Here at New Holland Supply, we specialize in building horse barn kits for our customers. Because of this, we build high-quality horse stall doors – a must-have for any horse barn owner. We use premium types of wood and metal hardware, ensuring that your stall doors will last for many years to come. In addition, we offer optional powder coating in several different colors.
Dutch Barn Doors – Searching for a more traditional look? Our custom Dutch doors add a vintage look to your barn. The doors' tops and bottoms can swing open, giving your barn a classic aesthetic while providing a light, airy environment for your horses or livestock. Our Dutch Barn Doors are 4' x 7' x 2 ¼" but can be custom designed to fit your needs.
Wooden Overhead Garage Doors – A wooden garage door is a great way to add curb appeal and a rustic touch to your home. Our garage doors come standard at 2 ¼" thick with several different window and glass options, as well as decorative hardware! In addition, our doors can be shipped ready to paint or already stained to match your structure's color scheme.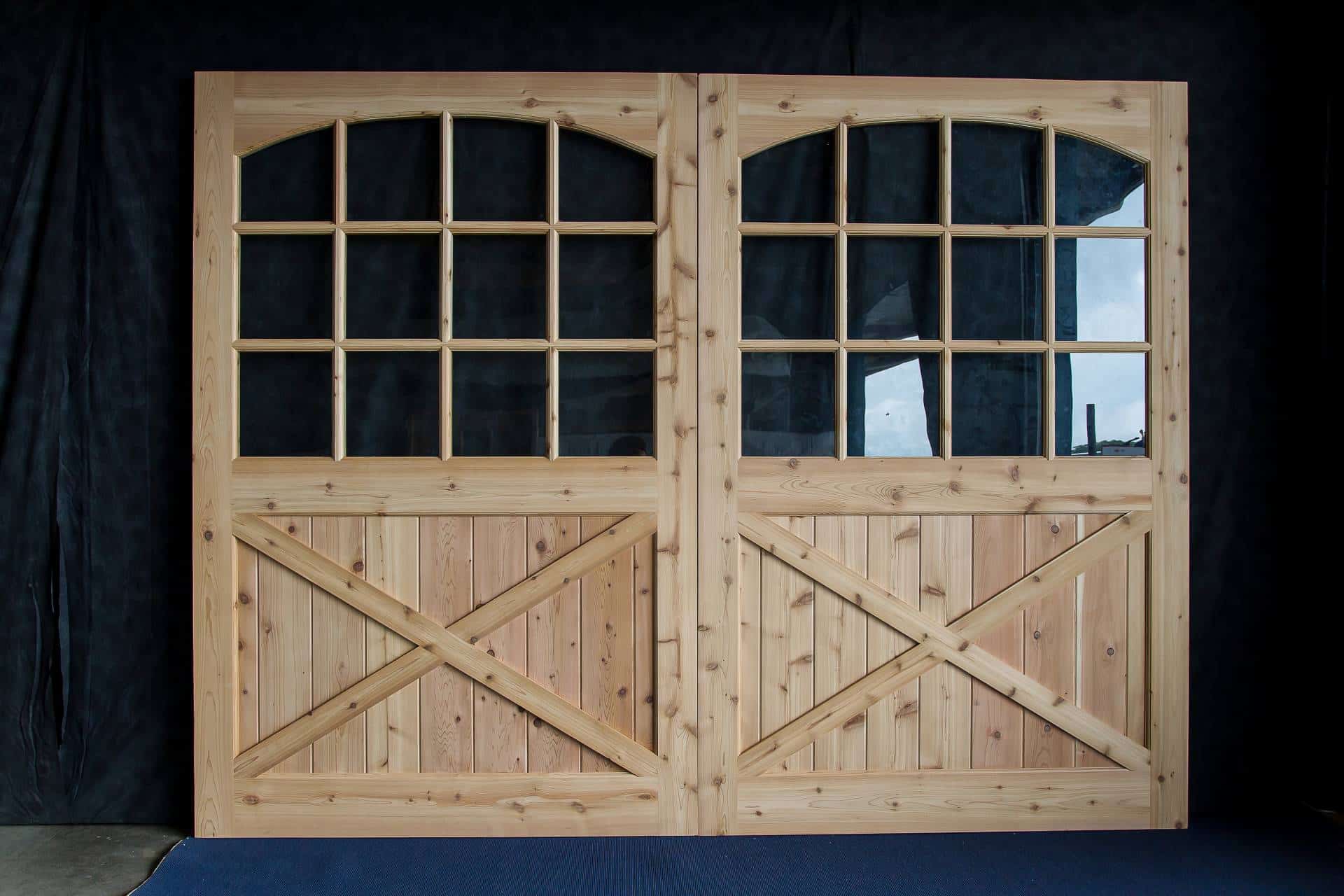 Custom Barn Door Colors & Hardware
Deciding on the finishing touches of a custom barn door can be a daunting task. Our team has years of experience under their belts in helping customers decide on the colors and hardware options of their doors. We offer many different color options, meaning you will find what you're looking for from subtle to eye-catching.
Custom Doors from New Holland Supply
When deciding on custom doors for your home or barn, New Holland Supply is the answer you've been looking for. With endless customization options and a wide selection of styles and colors, you will find the perfect door that you've been looking for. If you are ready to transform your home or barn, give us a call or fill out an inquiry form today!