Popular Garage Color Combinations to Show Off Your Style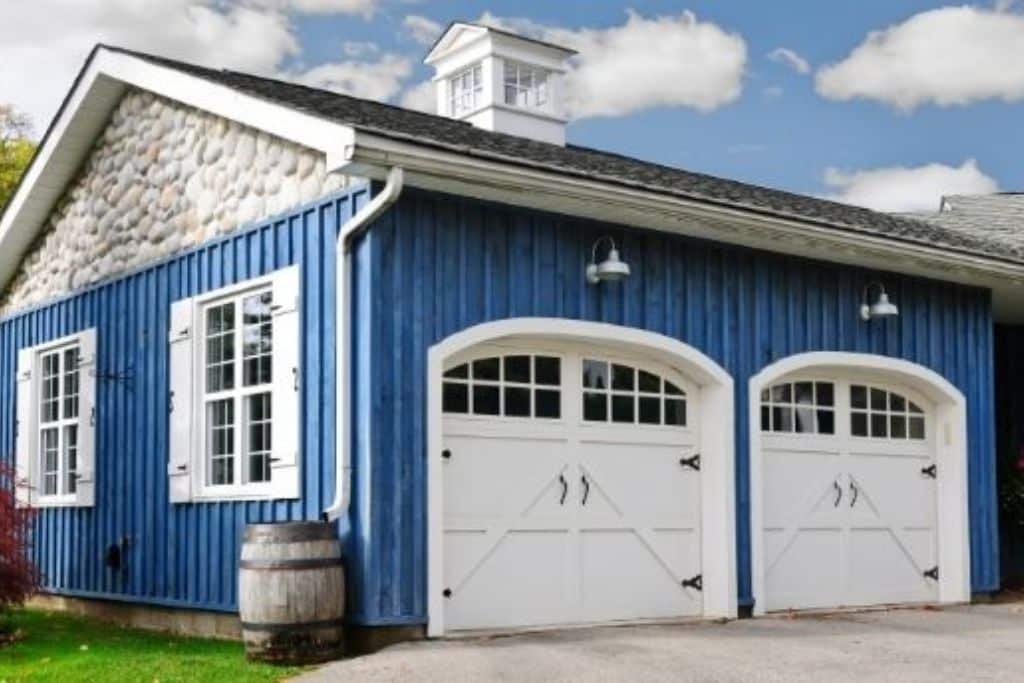 If you're thinking of building a garage or workshop, you know it's not just a place to store cars or tools. Your new garage will add curb appeal, increase your home's value, and showcase your personal style. That's why choosing the right garage colors is so important. But it can also be daunting.
At New Holland Supply, we specialize in building materials and complete building kits for pole barn garages, horse barns, and other post-frame structures, so we have years of experience helping customers choose the best garage colors. In this blog post, we'll explore some of the most popular garage paint colors and provide inspiration and tips to choose a garage color scheme that adds value and suits your style.
Keep reading to learn more or contact New Holland Supply now for more information!
Our Favorite Garage Paint Color Combinations
When it comes to choosing garage colors, the possibilities seem endless, but there are proven garage paint color combinations that have stood the test of time. Here are some of the most popular garage colors to inspire your imagination and give you a starting point for choosing your own.
Classic Black & White
As far as garage colors go, you can't go wrong with tried and true black and white. This simple, classic look will never go out of style and blends perfectly in just about any environment.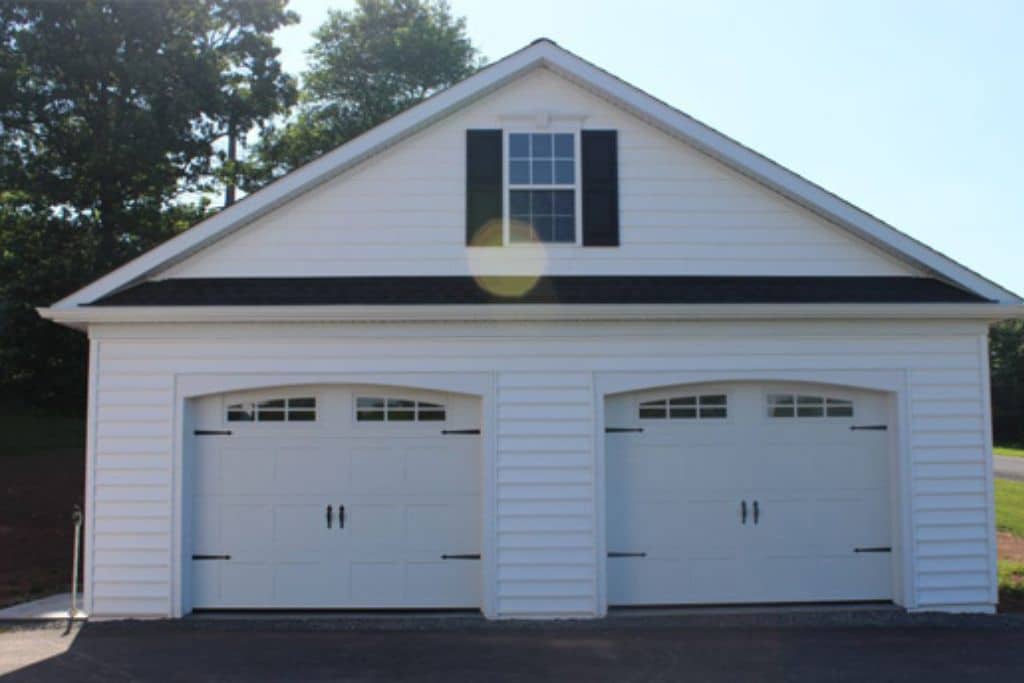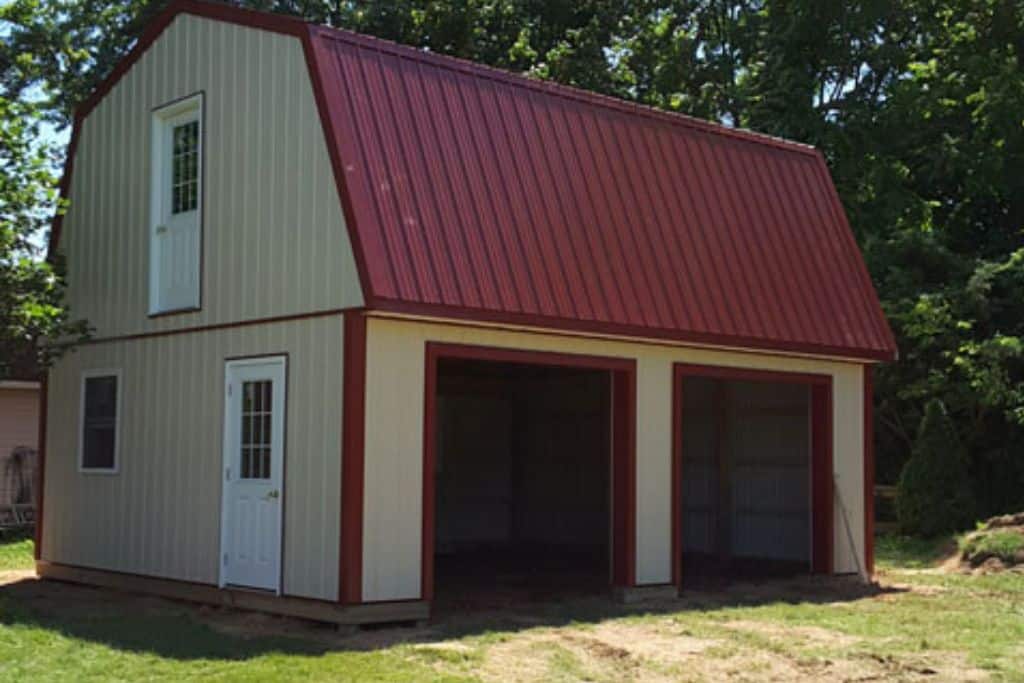 Rustic Red & Cream
Bold and eye-catching, it's no wonder that red is one of the most popular garage colors, especially when it's used as an accent. Here the bold red roof and trim stands out nicely against the soft, warm cream to create a delightful and inviting look that is both classic and timeless.
Traditional Green & White
White is one of the most popular garage colors and it really pops when you pair it with rich green to create this crisp, clean, and inviting look. Choose from green garage paint colors that range from sage to emerald to complement the beauty of your natural surroundings.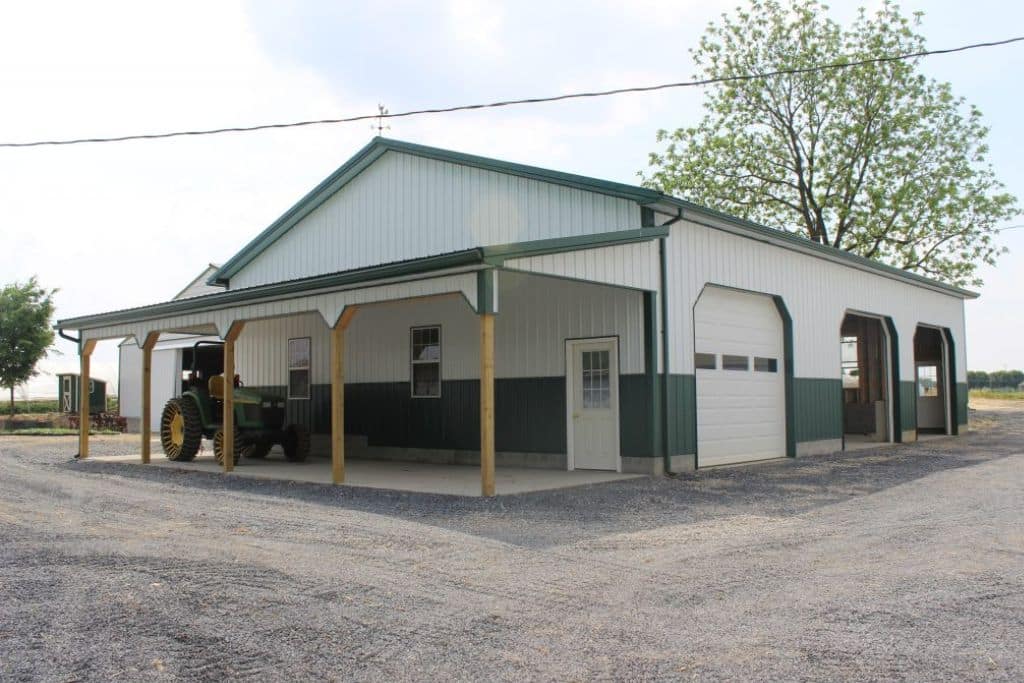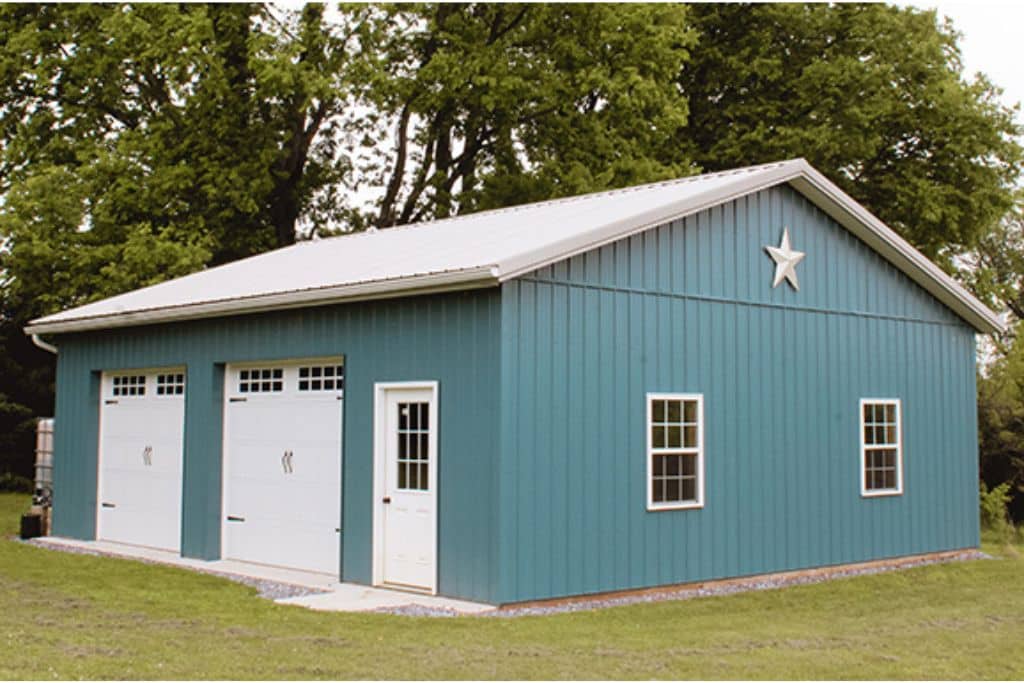 Bold Blue & White
Blue and white is a popular garage color scheme, particularly in coastal areas, evoking a sense of serenity and calm. But you can change the vibe by changing the blue, from rich navy for a more formal look to light sky blue for a relaxed and carefree appearance.
Neutral Brown and Cream
If you're looking for a warm and cozy feel, you'll love the welcoming charm of this brown and cream garage color scheme with just a hint of sophistication. Earthy, rich brown serves as a bold contrast to the soft beige and works well for traditional or rustic designs.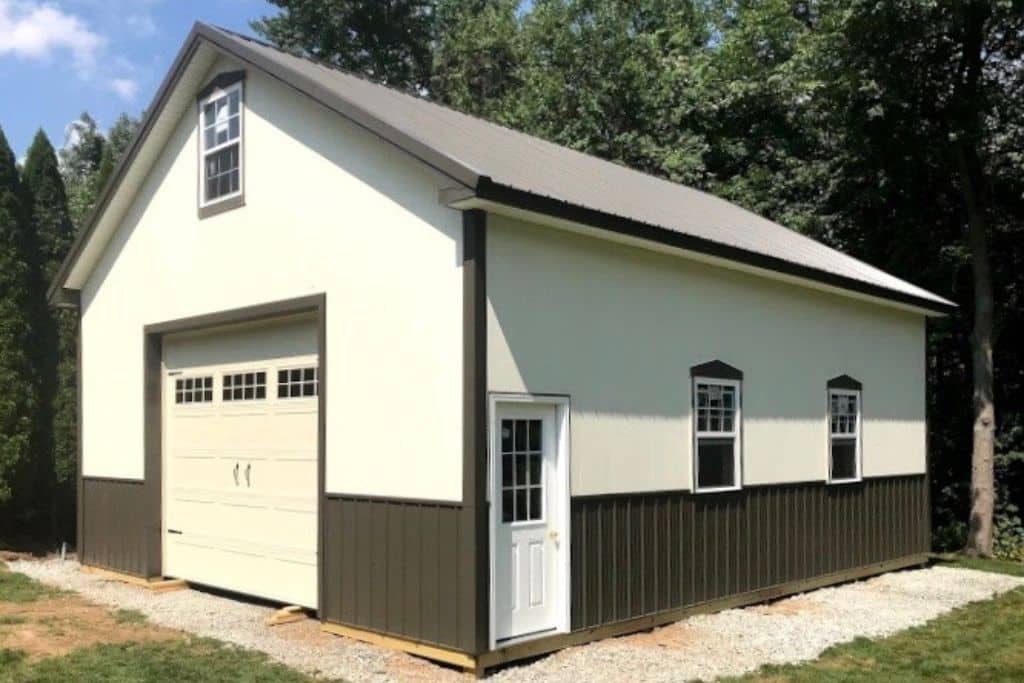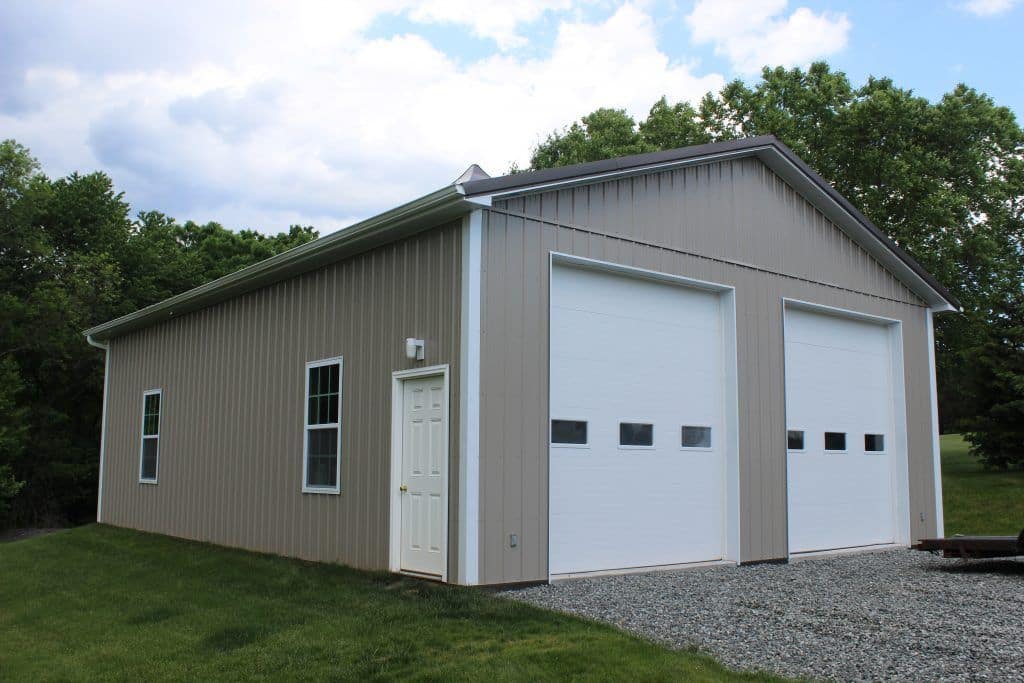 Classic Clay
Whether you call it tan, beige, or clay this neutral garage paint color paired with white is clean and classic for a fresh inviting look that blends perfectly with trees or other surrounding foliage. Choose lighter neutral shades for a relaxed feel or go a bit darker for a more modern, sophisticated look.
Timeless Grey
Grey is one of the most versatile garage paint colors, second only to black or white for its ability to complement any environment. Paired here with white accents, this rich grey is both sophisticated and modern, perfect if you love contemporary or minimalist styles.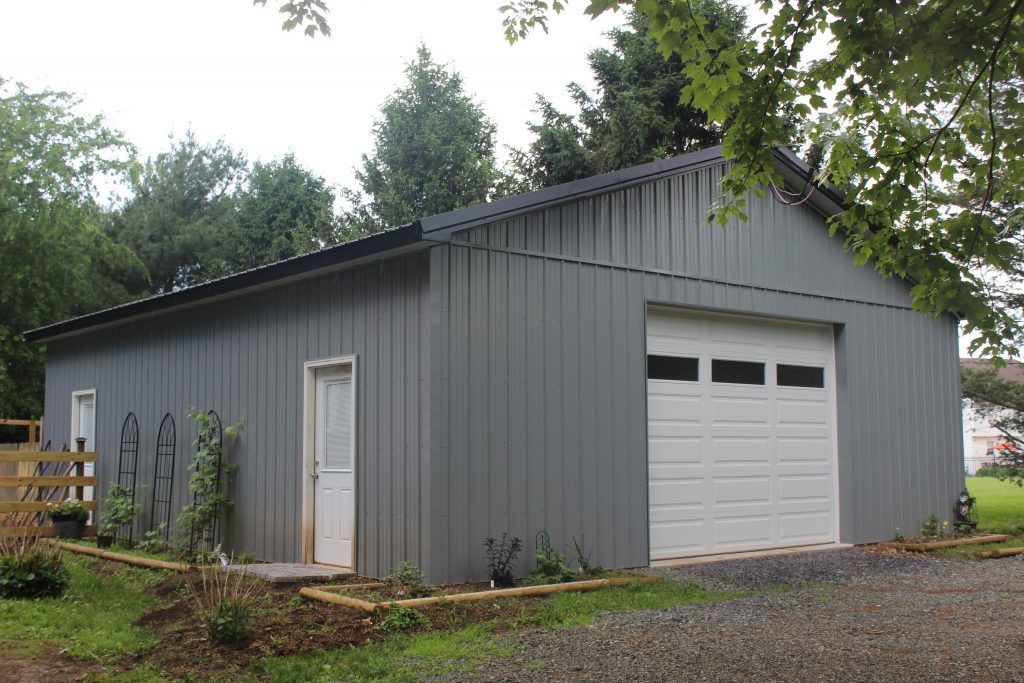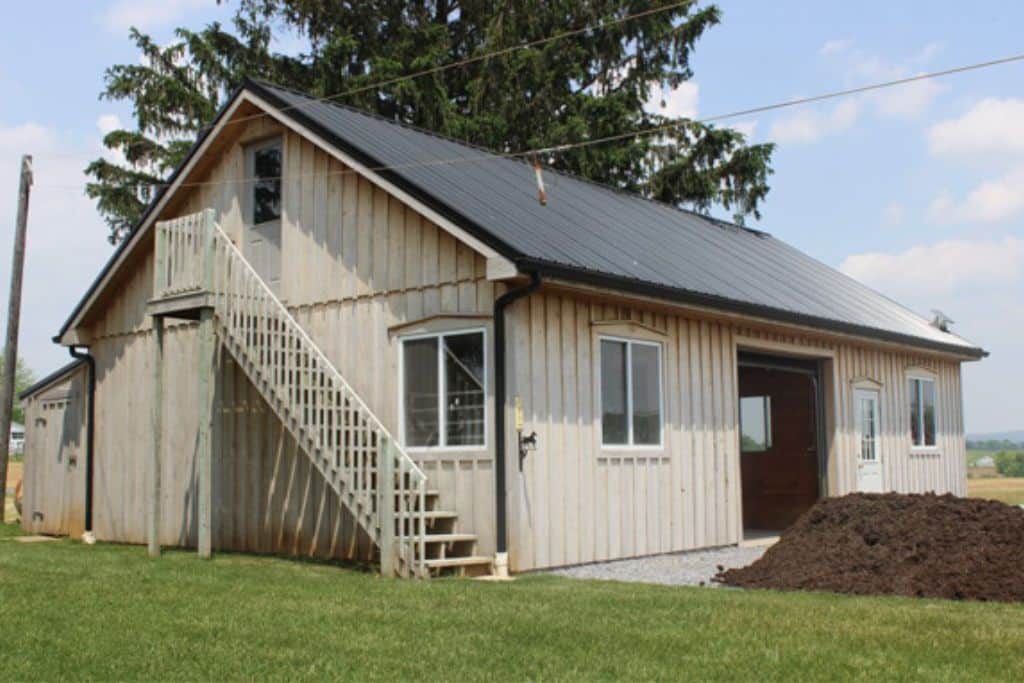 Natural & Rustic
Why spend time selecting garage paint colors when you can go natural? Afterall, the beauty of wood never goes out of style, and it blends well in wooded or rural settings for a rustic, relaxed vibe you'll love.
Need more inspiration? Check out our garage gallery.
Choose Your Garage Color Scheme in Just 3 Steps
Now that you know a bit more about popular garage color combinations, it's time to decide on your favorite garage color scheme. We've broken it down into 3 simple steps to help you narrow your choices faster.
Choose the Base Garage Color
The base color will serve as the main color for your garage and will likely be the color that stands out most. Some of our customers choose to be conservative here, choosing light garage colors such as white, cream or tan. Others prefer something bolder and go with rich reds or darker browns.
Choose the Roof Color
Many of our customers choose their roof color based on the color of their home's roof. You don't have to, of course, but it's a great place to start. You can also choose a bolder or brighter roof color to express your personal style and make your garage stand out.
Choose the Trim Color
Your garage trim serves as an accent and can create a lovely contrast to the base color of your garage. Popular accent colors include charcoal, black, bronze, brown, or ivy. You can also choose to match the trim color with your base color for a minimalist and monochromatic garage color scheme.
Explore Our Selection of Popular Garage Colors
Are you ready to explore colors for your new garage? New Holland Supply makes it easy to build the workshop of your dreams with our complete garage pole barn kits that include everything you need to bring your new structure life.
Our garage kits come with a painted metal roof and sides, an overhead door, 6-panel entry door and much more. Choose from a variety of garage paint colors to suit your style.
We deliver quality pole barn garage kits throughout the east coast in the US including:
Virginia
West Virginia
Maryland
Delaware
New Jersey
Pennsylvania
New York
Connecticut
Rhode Island
Massachusetts
Contact us today to get started on your project!