Garage Build Kits for Style and Savings
If you and your friends have the skills – or you know a great contractor – building a garage from a kit is the only real choice. You save a huge amount of money on the labor costs – while ensuring the garage has the exact look and layout you want. Picking the right garage kit is a crucial first step toward making your project goes smoothly and the final result meets your expectations. Discover the key traits that set the best garage build kits apart from the rest.
At New Holland Supply, we specialize in garage and barn kits that homeowners all over the East Coast trust. We go above and beyond with our kits to ensure that you love the design of your garage and that it gives you decades of admirable performance. Keep reading to see what your garage build kit should have – or reach out to start working with our team today!
Traits of the Best Garage Kits
As more and more customers begin to realize that building your own garage is the smartest way to handle such a big project, there will be more and more kits on the market. This makes finding the best garage kits all the more important. These are the 5 essential points we offer that make our kits the right choice:
1. Elite Metal Roofing and Siding – Over decades in the elements, your garage will have to contend with rain, snow, hail, and many other weather factors. Strong metal for the roof and siding is essential to ensures that it performs for years to come. While many cheaper kits use basic metals, New Holland Supply sells Everlast Metal, which is thicker and engineered to be stronger. The metal roof and siding are a huge factor in your garage kit – ask about them before you buy anywhere.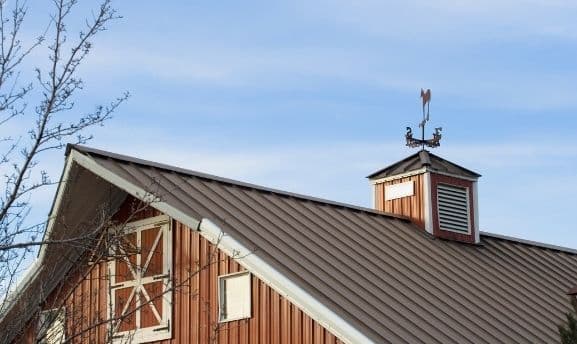 2. Superior Finishes – Pairing with the top-quality metal roofing and siding, all of the best garage kits use a superior finish as well. Our Everlast Metal is finished with color bond paint that is durable enough to protect the metal underneath. However, it also offers color protection, meaning that it will limit the color fading over decades in direct sunlight. This can be crucial as cheaper metals are notorious for fading.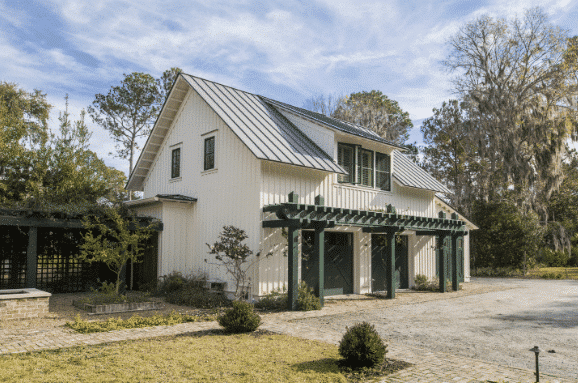 3. Custom Layout – Here's a way that we go above and beyond for our customers: some garage building kit companies are happy to sell you a pile of materials with a cookie cutter design and call it a day. At New Holland Supply, the custom design service is one of the key services that sets us apart. Whether you want to commission atypical dimensions, a unique exterior look, or a one-of-a-kind interior floorplan, our team will craft the design that matches exactly what you have in mind. Bottom line: while some shops shy away from custom work, we embrace it!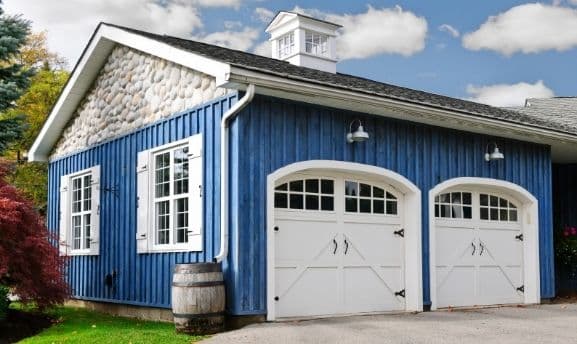 4.Attractive Accessories – For most of our customers, they want a garage because they need the storage or they need the flexible space. However, just because there is a practical job to be done doesn't mean that they don't want their garage to look attractive at the same time. That's why all of the best garage build kits offer ample attractive add-ons to enhance the look. Popular options include: wainscoting, attractive lighting, snow guards, cupolas, and weathervanes.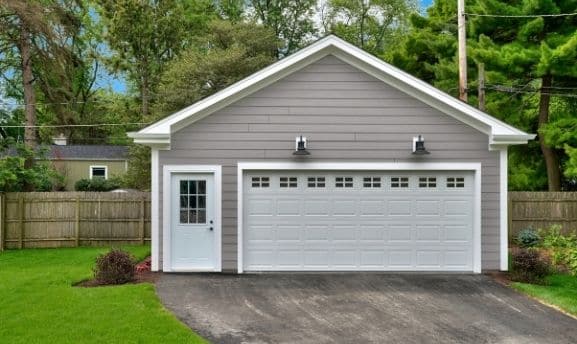 5.Gorgeous Garage Doors– The finishing touch on many custom garages can be an attractive, one-of-a-kind door that brings a sense of style and sets your structure apart from the rest. The best garage kits come with an option to bring home a deluxe, or even totally unique, garage door. Our in-house door shop crafts a wide range of wooden and metal options that incorporate eye-catching patterns, unique curved shapes, and glass windows. Some popular upscale examples are doors that are made to look like rustic barn doors or have dozens of individual glass panes.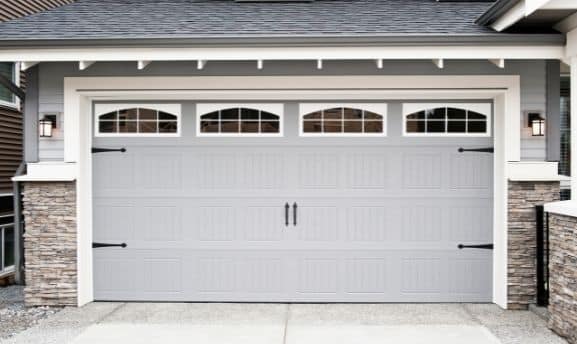 More than Just Garages
While garage build kits may be the focus of this blog, they are only one of the product lines we offer. We also bring the same attention to quality and custom designs to our horse barn kits as well! While these barns are generally used on working stables and ranches, some homeowners without horses do choose to use them for storage. For some people who are committed to the country style, having a barn out back can be so much more satisfying than a garage!
Get Prices on Your Garage Build Kit
Your successful garage building project begins right here. Any kit you bring home from us will be made of best-in-class materials and custom-specified to your exact needs. If you're ready to start shopping for your garage build kit, the New Holland Supply team is here to help. The first step is a conversation with one of our designers to discuss your needs, your style, and your budget. We encourage you to reach out by giving us a call or by filling out a contact form!