Our Team
Our employees are dedicated to helping our clients build the horse barn of their dreams. From horse and pole barn kits to horse stall materials and custom doors, we have what you need!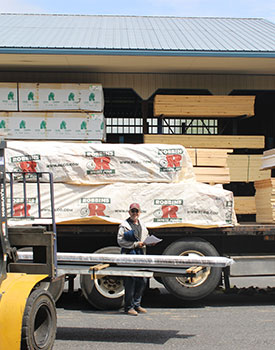 Allen Weaver
Driver
I have been at New Holland supply for almost 3 years.
My main responsibility is material delivery but I can be found pulling orders, loading trucks and helping out wherever it is needed.
Away from work, I like to spend time with my family and especially the grandkids. My hobby is polishing and detailing trucks and going to shows. I can also be found during the winter months in the southern states doing mission work.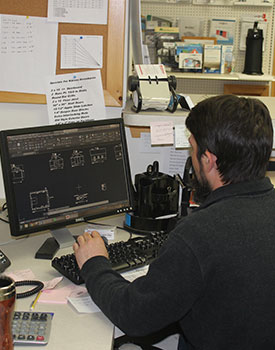 Andy Wiker
Drafting
Andy started for New Holland Supply in July of 2016 after 12 years of building horse barns.
In January 2017, New Holland Supply made the decision to add a draftsman to the office staff. I assumed that role in February. I am glad to be part of this new chapter at NHS.
Andy enjoys selling buildings and the occasional day off to play golf.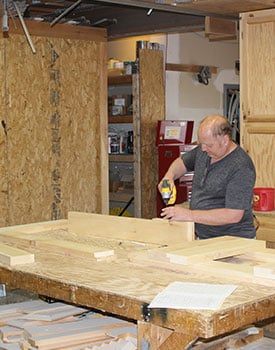 Andy Yoder
Door Dept.
I have been with New Holland Supply since 2014. As the door department grew in 2016 I became the shop manager. I really like my job and working with wood. Making custom doors, no day is the same.
I am married and have 6 boys, keeps me very busy.
I also enjoy working with wood in my spare time making crafts and other wood projects.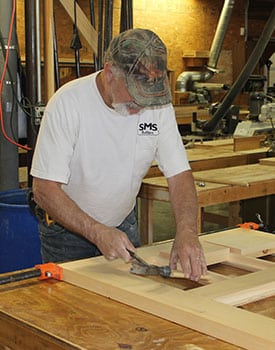 Chris Gehman
Door Dept.
I started with New Holland Supply in 2016 in the door department. The most challenge and enjoyment I get is from making the custom/special doors. There are no two alike.
I am blessed to have a wonderful wife and 3 adult children. We are all diehard Indianapolis Colts fans.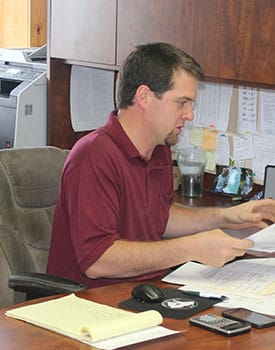 John Esh
Sales
I came to New Holland Supply early in 2014.
My first job was counter sales. In 2015 I moved into pole barn sales. Along with that position, in 2016 I assumed the asst. manager role.
I enjoy working here and especially helping customers achieve the pole building/horse barn they dream of.
I am married and have 4 children.
Away from work, I enjoy home improvement projects, hunting, and coaching my son's baseball team.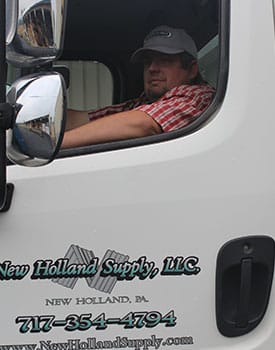 Marlin Newswanger
Driver
I started at new Holland Supply in 2016 as a delivery driver. I also help in the yard and with loading trucks.
I have been driving trucks for 15 years.
When away from work I enjoy spending time with my family, camping and going to truck shows.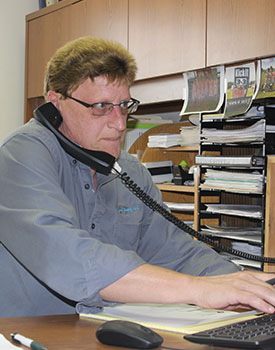 Mike Kurtz
Operations Manager
Quote: "I enjoy my job and the people I work with."
Mike has been at NHS for over 10 years. He started in contractor sales, within the first year I added the role of dispatching. A few years later he was appointed the assistant manager.
In 2014, he assumed the role of Operations Manager overseeing all the "day to day" operations at new Holland Supply. Mike is married to his beautiful wife Deb and has 1 daughter, Allison.  They also have a dog named Casey, a very energetic Border Collie.
When Mike is away from work he enjoys coaching soccer, sports, weekend getaways and summer weather.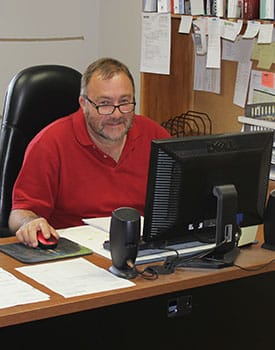 Ryan Burns
Purchasing
After 35 years of working in the Manufactured Housing Industry, I was lucky enough to land a sales position with New Holland Supply. I have been here for almost 3 years, most recently moved into the purchasing Department. I have been blessed to work for and with a fantastic group of people. We all strive to provide the best quality materials and great customer service.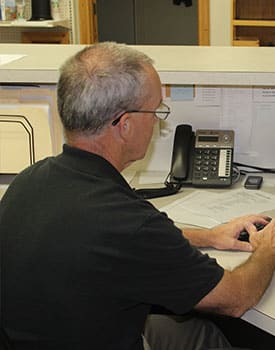 Sam Beiler
Sales
"I enjoy assisting customers in fulfilling their building needs."
Sam has been with NHS for 2-1/2 years.  He came to NHS with many years of experience in construction and construction-related jobs. He enjoys working with customers from rough sketch/idea through the delivery of all of the materials needed to complete their project.
Sam has been married to his soul-mate, Vivian, for 32 years.  They have a daughter Megan, son-in-law Luke, grandson Miles, and son Seth.  They share their "empty nest" with a very intelligent and unique rescue cat, Hammie.
When Sam is away from work, he enjoys golfing, caring for his koi pond, and spending time at his vacation spot in Sunset Beach, NC.  He and his wife also enjoy attending LCBC Church in Ephrata, PA.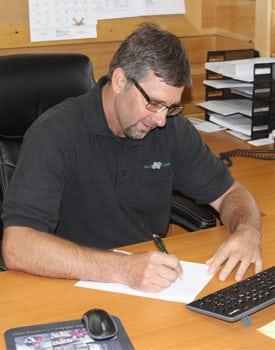 Sam Stoltzfus
Founder & C.O.O.
"I can do all things through Christ Jesus who strengthens me." – Philippians 4:13
Sam has been involved in the pole barn/horse barn market since 1994. At the age of 21, Sam has stepped out in faith by starting his own construction company "SMS Builders."
SMS Builders has been very successful and in 2002, they have merged into a lumberyard/woodshop specializing in pole barn kits, horse barn materials, and custom wood doors. Currently, SMS Builders is being managed by Sam's brother Dave. Sam's goal for New Holland Supply is that God would be gloried through them and all their customers' dreams could be fulfilled.
Sam is always watching for opportunities to reach out to the (spiritual and physical) needs around him and has a heart/passion for men and women in prison. He enjoys spending time with his beautiful wife and their 3 boys and 3 girls.  They enjoy camping together and just hanging out. He also enjoys hunting and golfing.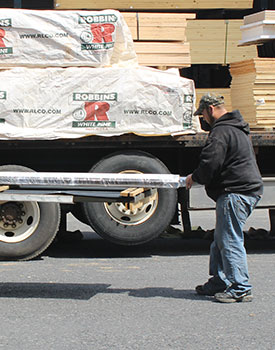 Shawn Stoltzfus
Yard Foreman
I started at New Holland Supply in 2014.
My responsibilities here are getting together all the materials for the deliveries along with unloading all incoming materials, stocking lumber and helping customers with their material pick ups.
I am married and have 3 boys- 10, 4,and 1 yr old.
I enjoy spending time with my family, playing ball, going camping, and going to car shows, and there is always lots of work around the house.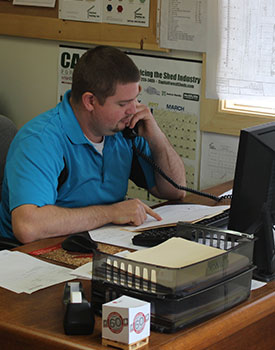 Tyler Burns
Sales
Tyler has worked for New Holland Supply over two years. He originally started in the custom door department before moving into a sales position. Prior to coming to NHS, he worked as a residential framer and in the restaurant industry. Away from work, he enjoys sports and hanging out with his son.
Patrick Corrigan
Sales, Connecticut
I have been working as a CT Sales Representative for New Holland Supply since 2006.
I have been blessed in being able to ride and train horses most of my life. I have had to use lots of imagination and creativity for each individual horse. I take this same approach with each of my customer's projects. I use this from the design to the placement of the structure on their property, to help them pick out colors to match their existing homes.  I love my job and always look forward to working with each customer to help create their masterpiece.
When I am not working, my wife and I love spending time with our horses and our little dachshund.